Sections
Image
Image

Left Column
Text Area
T&M International Business Plan Competition

Since 2007, the Dual Degree Program in Technology and Management at the Hong Kong University of Science and Technology (T&M-DDP, HKUST) and the Hoeft Technology and Management Program at the University of Illinois Urbana-Champaign (T&M UIUC) have co-organized T&M International Business Plan Competition in different cities across the world. Various guest universities have been invited to increase the level of international culture appreciation and teamwork challenges.
The pedagogy for the competition relies on an intensive residential period which includes daily combinations of faculty mentoring, team brainstorming, company visits, local landmark visits and numerous opportunities to practice investor pitching. Students work in small teams of maximum 6 students from all of the participating universities. Each team combination is chosen with goal to maximize multi-disciplinary coverage across engineering, science and business management. Students, as well as faculty, are engaged in about 12 hours intensive activities each day in a highly stimulating and intellectually challenging environment.
Prior to the trip, participating universities will prepare students with business planning skills and subject matter familiarity such that students can "hit the ground running". Typical pre-trip workshops would include subjects such as industry domain knowledge related to the theme, latest technology trends, the lean-startup process, business plan writing, investor pitching and cross-culture teamwork. Target students are high-caliber full-time Bachelors or Masters Students interested in innovation and entrepreneurship.
Right Column
Image
Image
Image
Image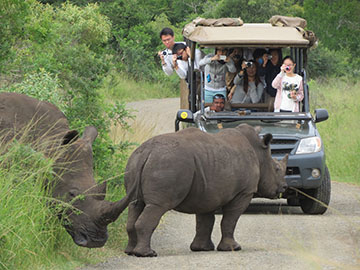 Text Area
Year
2017
Location
Hong Kong,
Kaohsiung, Taiwan
Competion Theme
Health Tech for Seniors

Participating Universities

T&M HKUST
University of Illinois
University of Sao Paulo
University of Bayreuth

Album link

Album link

---

 

Year
2016
Location
Singapore,
Bintan, Indonesia
Competion Theme
Finance.Technology.Disruption

Participating Universities

T&M HKUST
Nanyang Technological University
University of California Berkeley

Album link

Album link

---

 

Year
2016
Location
San Paulo,
Brazil
Competion Theme
Unmanned Aerial Vehicle

Participating Universities

T&M HKUST
University of Illinois
University of Sao Paulo
University of Bayreuth

Album link

Album link

---

 

Year
2015
Location
South West, 
Singapore
Competion Theme
Water for Life

Participating Universities

T&M HKUST 
Nanyang Technological University 
University of California Berkeley

Album link

Album link

---

 

Year
2015
Location
San Jose, 
USA
Competion Theme
Autonomous Vehicle and ICT

Participating Universities

T&M HKUST 
T&M UIUC 
University of Bayreuth

Album link

Album link

---

 
Year
2014
Location
Bayreuth, 
Germany
Competion Theme
Intelligent Sustainable Mobility

Participating Universities

T&M HKUST 
T&M UIUC 
University of Bayreuth
University of Sao Paulo

Album link

Album link

---

 
Year
2013
Location
Johannesburg,
South Africa
Competion Theme
South Africa Culture Immersion

Participating Universities

T&M HKUST 
T&M UIUC

Album link

Album link

---

 
Year
2012
Location
Hong Kong, 
China
Competion Theme
6 Pillar Industries for Hong Kong

Participating Universities

T&M HKUST 
T&M UIUC 
University of Sao Paulo

---

 
Year
2011
Location
Sao Paulo, 
Brazil
Competion Theme
Green Business for Brazil

Participating Universities

T&M HKUST 
T&M UIUC 
University of Sao Paulo

---

 
Year
2010
Location
London, 
United Kingdom
Competion Theme
Building a Sustainable Future

Participating Universities

London South Bank University 
Seoul National University 
T&M HKUST 
T&M UIUC 
University of Sao Paulo

---

 
Year
2009
Location
Seoul, 
Korea
Competion Theme
Building a Sustainable Future

Participating Universities

Seoul National University 
Korea University 
T&M HKUST 
T&M UIUC

---

 
Year
2008
Location
Chicago, 
USA
Competion Theme
Green Business in Chicago

Participating Universities

T&M HKUST 
T&M UIUC

---

 
Year
2007
Location
Hong Kong, 
China
Competion Theme
Commercialization of LED Technology

Participating Universities

T&M HKUST 
T&M UIUC