Sections
Image
Image

Left Column
Text Area
Business Links

Workplace experience ranging from two months to one year in top companies inside and outside Hong Kong.
Seeing a problem from different perspectives can ensure creative solutions and the development of applications that change people's lives. Trained to analyze issues from both technological and business viewpoints and equipped with wide-ranging experience of how the world works, T&M-DDP students answer the need for innovative vision in the workplace. T&M-DDP students can apply internship / placement opportunities from School(s), Interdisciplinary Programs Office and Career Centre.
 
Sample list of companies hiring T&M-DDP students:
Accenture
Airport Authority Hong Kong
Air Products Asia, Inc.
AlphaSights
Bank of America ( Asia) Ltd
Bank of China
BASFBayer
BEA Systems, Inc.
Beckman Coulter (US)
Cathay Pacific Airways Ltd
China Mobile
China Life Insurance Co Ltd
Citibank
Clariant
CLP Power
Credit Suisse
DBS
Factset
Fugro
Gammon Construction Ltd
Goldman Sachs
Hong Kong and China Gas Company Ltd
Hang Seng Bank
Hong Kong Air Cargo Terminals Ltd
Hong Kong Economic Times
Hong Kong Monetary Authority
Hongkong Electric Company Ltd
HSBC

IBM
JP Morgan Chase
KCRC
KPMG
Levis Strauss and Co
Macquarie Bank
Meinhardt Infrastructure & Environment Ltd
Microsoft
Monitor Group
Morgan Stanley
Mott MacDonald
MTR Corporation Limited
Orient Overseas Container Line Ltd
Ove Arup & Partners
Palmer & Turner Architects & Engineers
PCCW
P&G
Rabobank International
RBS-The Royal Bank of Scotland Group
Schmidt & Co (HK) Ltd
Securities & Futures Commission
Sinopec Corp
Spectrum Value Partners
Swire
Shanghai Volkswagen Co. Ltd.
UBS
Walt Disney World
Yahoo!
Right Column
Image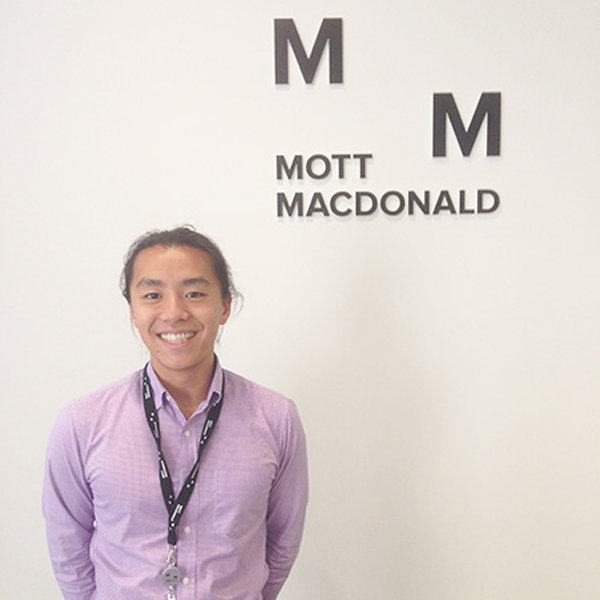 Having interned at Mott MacDonald in London, not only did I gain an understanding of tunnel design and engineering consulting, but also a better perspective on work-life balance"