Sections
Image
Image

Text Area
Program Structure

Structure
As a fully-integrated program, T&M-DDP students study engineering/science and business courses every year. In addition to the major disciplines, students are also exposed to courses in mathematics, entrepreneurship, social science and humanities, and business communications in English and Chinese to sharpen their analytical skills and critical thinking and broaden their perspectives. The program is challenging but delivers outstanding opportunities for students to acquire broad and deep knowledge in technology and management.
Image
Image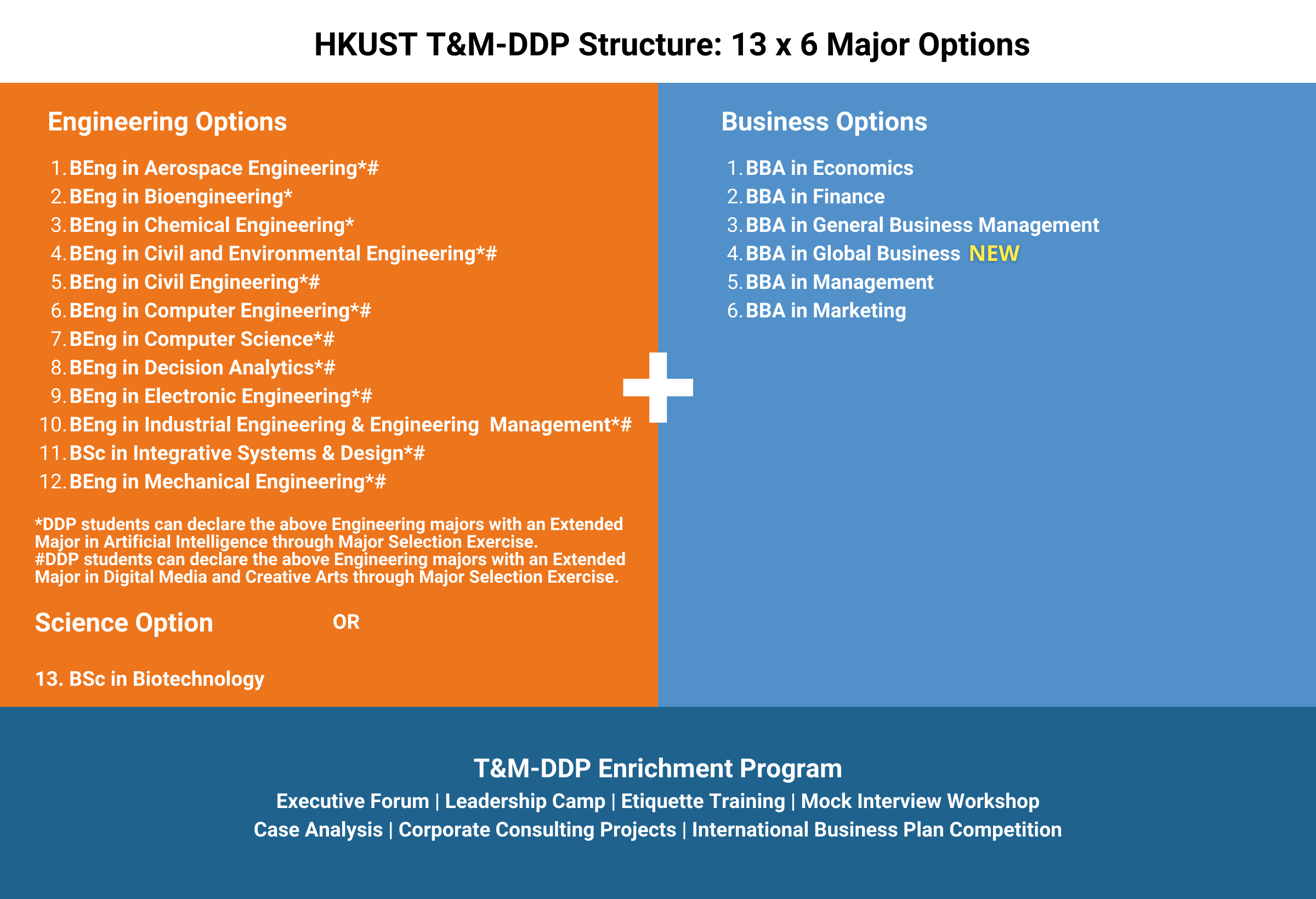 Left Column
Text Area
Enrichment Activities
T&M-DDP offers a series of professional trainings among the 5 years which aims to build presentation, communication skills, cross-cultural understanding, and confidence.  For details, please refer to Enrichment.
 
Admission Process
There are two ways to enter T&M-DDP, namely Program-based Admission, School-based Admission. For admission of HKUST, please visit HKUST UG Admissions for details.
Right Column
Image
Image